I came across an article on the possible impact of a school's design on children's education in the Monocle Forecast 2020 written by Annabelle Chapman. Most of us would think of schools as a place of uniformity. In the East especially, we can expect state schools having similar structure, grand old buildings with corridors and rectangular classrooms each featuring small desks facing a dust-full blackboard (nowadays these desks may be facing a stained whiteboard that has seen better days). The walls are sometimes filled with students' projects that are somewhat pre-determined, pre-arranged and pre-graded.
Devoting a lot of efforts to designing a school is rare. We generally agree that kids should have good learning materials and good teachers. But we tend not to think too much when it comes to the building design. Some may even say that kids come and go and it's probably not worth putting a lot of money and efforts in designing state-of-the-art buildings for kids who spend a few hours a day interacting with friends and teachers. And they will soon graduate.
Yes, but the time they spend at school is also their formative years. "The surrounding shapes, colours, and texture can help pupils feel at ease or inspire them to be creative", according to the article. On this basis, several schools in Switzerland have started considering school design as a major factor towards achieving good education. A primary school in Zofingen puts colourful step-like sculptures in a drab hall. According to designers, "bright colours, engaging textures and flexible spaces support playfulness and creativity". In terms of materials, warm and natural ones help students and teachers feel calm and focused.
I can personally attest to the idea that good school design (and physical structure) stimulates learning experience of students. I was lucky that my school (a lab school in a university) had thought things through with most of the facilities; a curved dust-free blackboard reduces sun-glare, allowing us at the back to see the writings on the blackboard; a sound system in each classroom which only required a microphone rather than a bulky hand-held speakers most teachers at the time had to carry around; classroom windows overlooking a green neighbourhood and some nicely-built skyscrapers; and fully ventilated open-air hall that never needs air-conditioning, to name but a few. These in their entirety did foster something within me. A concept, perhaps, to think things through, to look at the big picture, and to see how things are connected.
Another important thing I got from my school was that kids were entitled to the same standard of facilities as adults. Rather than treating us as a different human class. My school built modern toilets for students. We had lifts (and later, an escalator), air-conditioning system, and food of superb quality. Things always worked and predictable. While these may sound rather materialistic, the underlining idea is that we were treated not as students but as adults living in the same community. This, along with the smooth running of the school's physical structure complemented by several thoughtful designs had made us worry one thing less, stimulated our learning experience and contributed, unconsciously perhaps, to some of our beliefs and principles.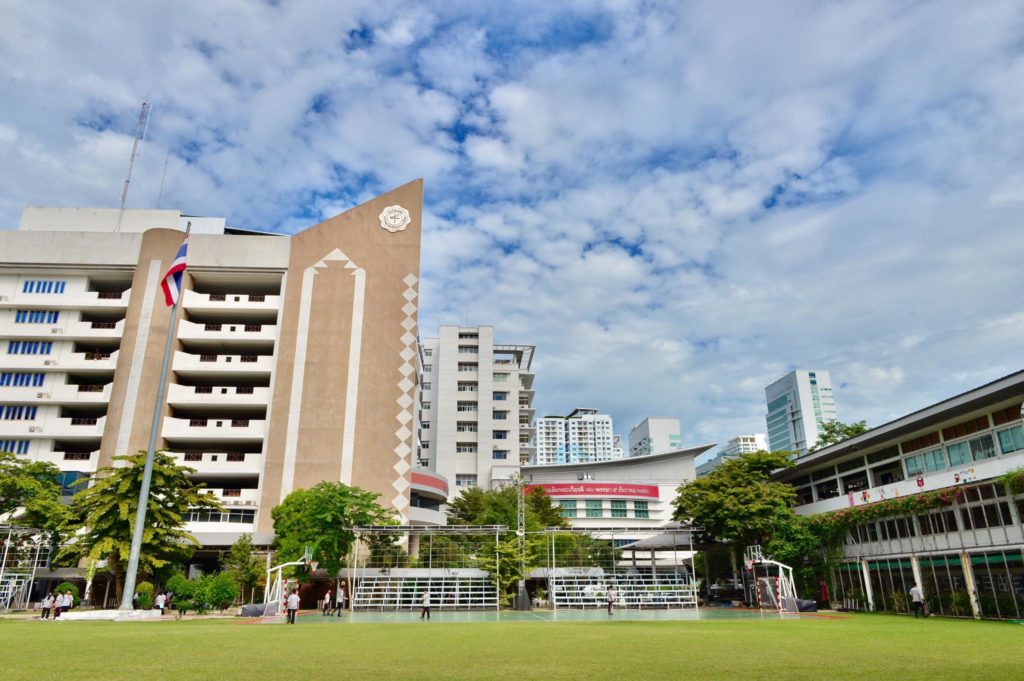 436 total views, 1 views today