I became attracted to hiking or walking (in customary British English) when I was a student in the UK. It all started during A-level when I had a chance to join the Duke of Edinburgh Awards scheme in which we went on a practiced expedition to the Peak District. Although I did not complete the awards, the experience of hiking has impressed upon me since. At the outset, I have to declare that I am not a fan of tent and sleeping rough in the wild. But I am sure a fan of hiking. I even joined the Ramblers, a walking association during the last year of studies when I was undertaking a postgraduate course.
It was then that I realised I had not been to the Lake District, one of the top hiking destinations in the UK. And with everything else British, the weather governs your hiking experience. I once went along a local London hiking group to Thames Down Link. At the end of the day, we went along the gentrified town of Kingston-upon-Thames rather muddy.
So I decided to go to the Lake District when the weather was supposed to be at its best, in August. This was the first hiking trip that I went all alone.
The first thing I had to think about when deciding to go to the Lake District was transport. I heard someone said that the further away from public transport, the better the scenery. But as a student with limited budget, I had to contend with something in between (and later found out that this was not entirely true). After some preliminary researches, I pinned down Keswick, a town adjacent to Derwentwater, one of the lakes that make up the Lake District. I remember taking a train to Penrith and a bus to Keswick.
Upon arrival, I went round to the tourist office and bought a Derwentwater hiking guide and an Ordnance Survey map of the Northwestern lakes and the surrounding areas. It was a map that plotted every detail of civilisation, including a small and lonely hut on a hill. I have to say that such a map is an indispensable companion of a hiker. Once you get the hang of it, you will not be lost.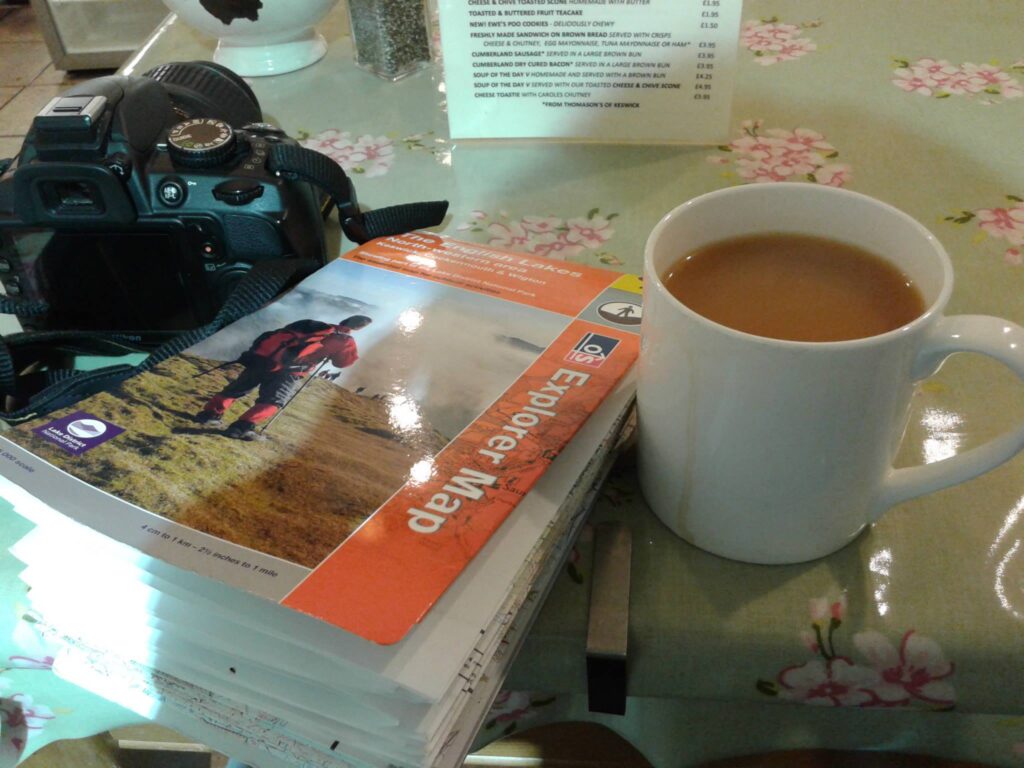 After having British comfort food in a pub (toad in a hole was my dinner if I'm not mistaken), I planned my hikes. Basically I would have one and a half day of hiking.
Latrigg
I woke up the next day and embarked on a walk to the Latrigg Summit. It was one of the lowest peaks that were easily reached in the Lake District area but with a beautiful view.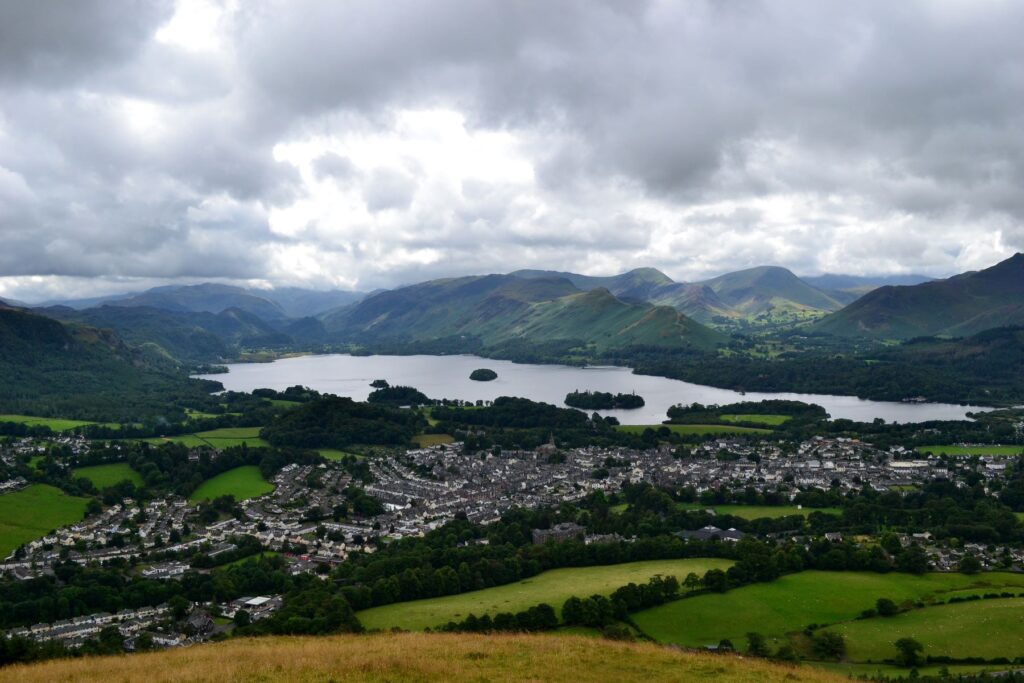 From the summit, Derwentwater would emerge into view, along with the whole town of Keswick. Tomorrow, I would walk this loop around Derwentwater, from Keswick and back.
On the way down from Latrigg Summit, I thought to myself that this was an easy walk. My energy was still not fully expended and I still had an afternoon free. So I quickly looked at the possible routes that I could go to on foot. I ended up walking to Castlerigg before heading back to town.
Castlerigg
Although this was not in my original plan, this place was pretty interesting. The highlight was the Castlerigg Stone Circle. It is believed that the stone circle was erected at around the same time as the Stonehenge, making this one of the earliest stone circles in Britain. Hence an important archeological site. Throughout my time in the UK, I had never been to Stonehenge. So I take this as a good opportunity to be able to see the circle up close.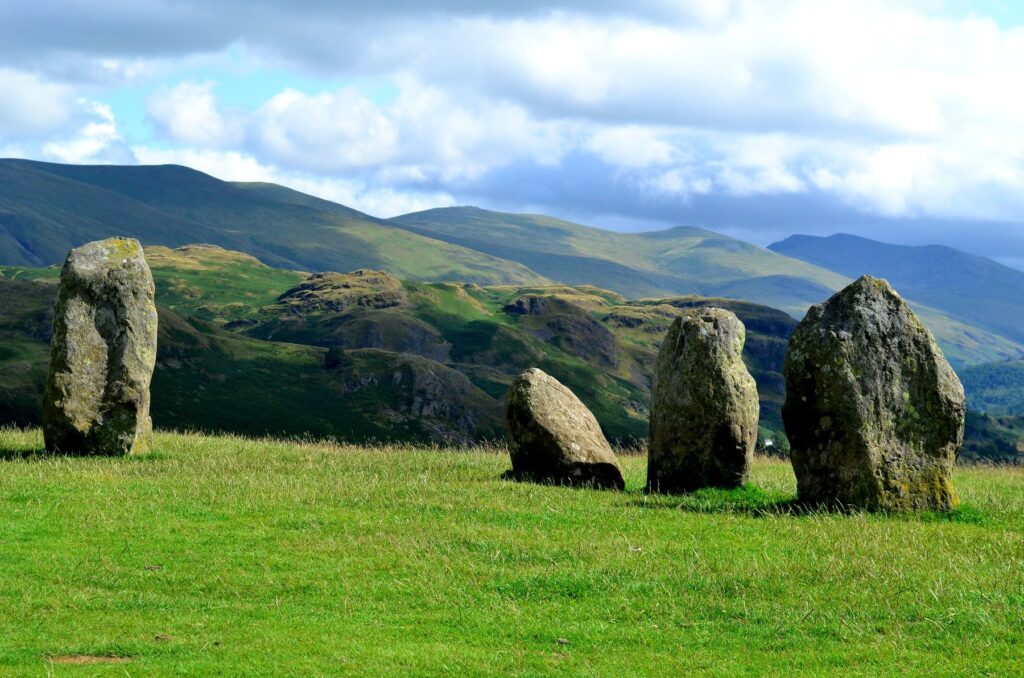 At the hostel, I was pleased with the weather and thought that I could utilise another half-day to walk as much as I could. So I planned a rather ambitious walk around Derwentwater. I would walk from the town of Keswick to Grange, a village on the Southern end of the lake and back to Keswick on the other side of the lake via the Catbells peak. When I was planning the route, I did not think I would attempt to climb the peak as that would have taken too much time. I had to catch a bus to Penrith at one o'clock in the afternoon. Otherwise, I would miss the train connection to London.
Keswick to Grange
The next day, I woke up very early and packed everything. I would leave my luggage at reception, check out and come back to change before heading to the bus station. At seven, I was already on my way. The first part of the route was easy enough to follow, just walk along the lakeside. Towards the end though, the map became very useful.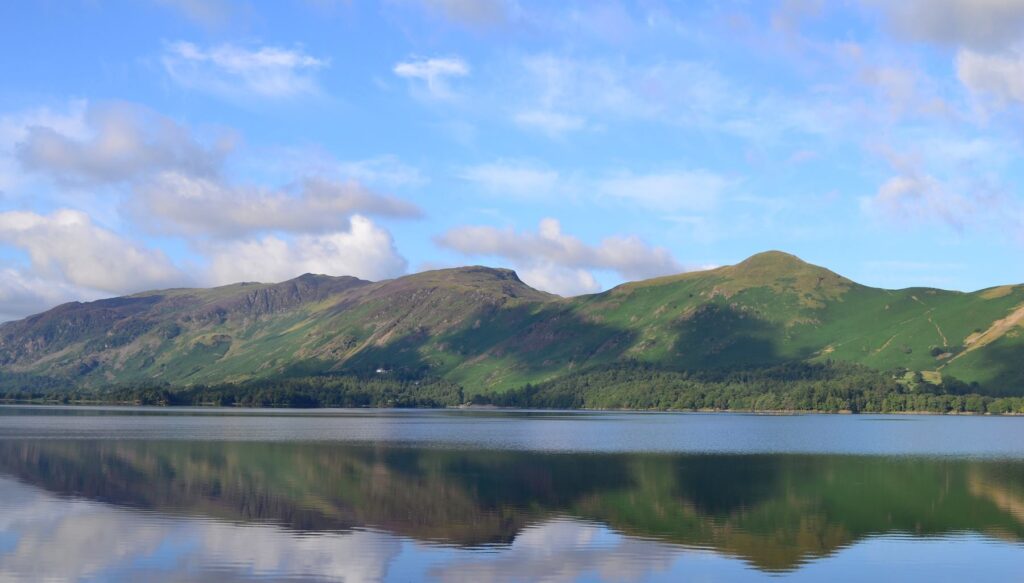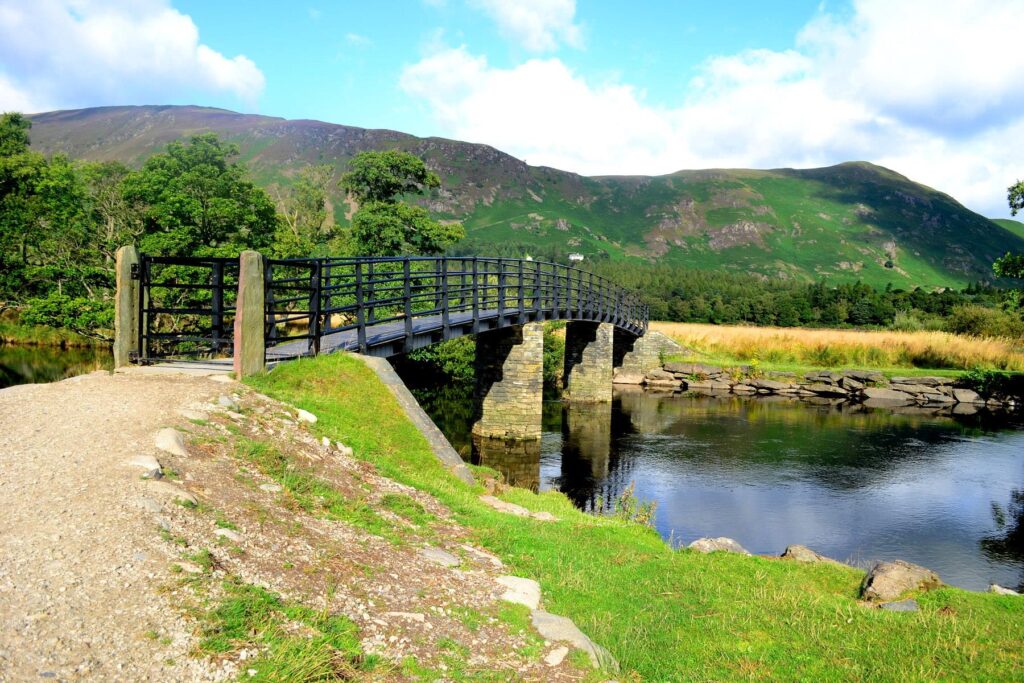 When I reached the end of the lake, I stopped for tea at a cafe in Grange village. I was on a tight schedule, so I walked on after a brief break.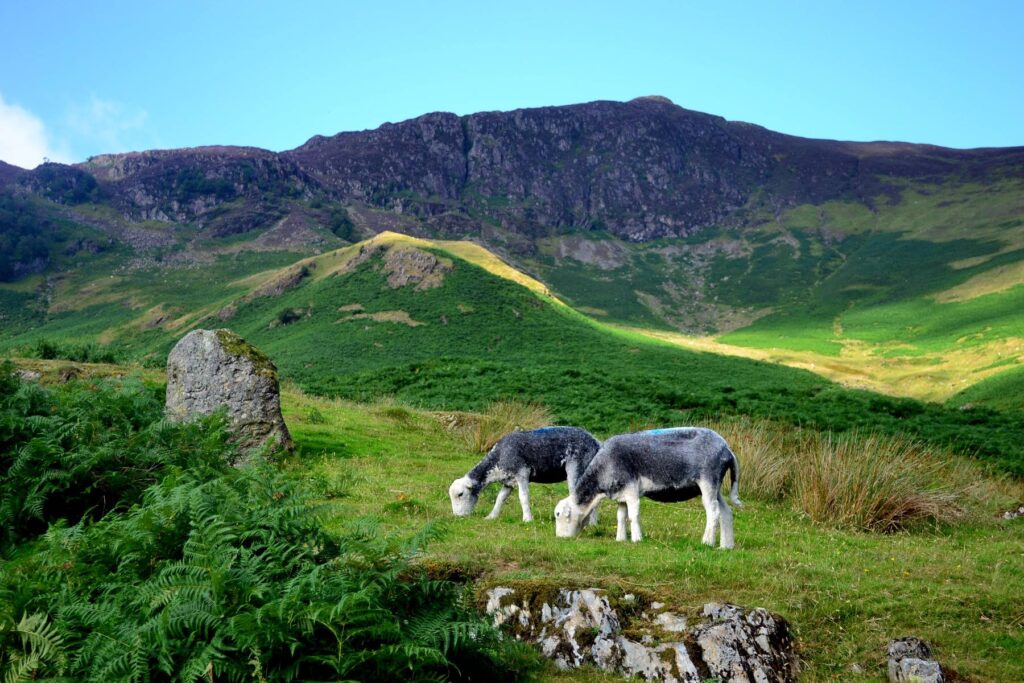 Here comes an even more ambitious attempt when I was walking back on the other side of the lake. I saw people coming down the Catbells peak. Many were much older than me and I could see the peak from below. It could not have been far away. Just a few steep climb and I should reach the peak, the view from the top should be really nice, I thought to myself. After about 15 minutes of steep climbing, I felt out of breath. I asked a few people who were coming down whether I was getting any closer to the peak. They all said "you are nearly there". I rushed to climb up and when I reached some sort of plateau, I thought that was the summit. But it was not. It appeared that there were many false summits before the actual one. I was really out of breath as I kept looking at my watch. I had only minutes to spare. Otherwise I would miss the train to London and that was too much a risk. My heart was beating really fast. In a split second, I feared for my health. With much regret, I had to say goodbye to Catbells summit and walked back down. I walked in a hurry throughout the rest of the walk. I got back to the hostel, changed, and got to the bus station in time.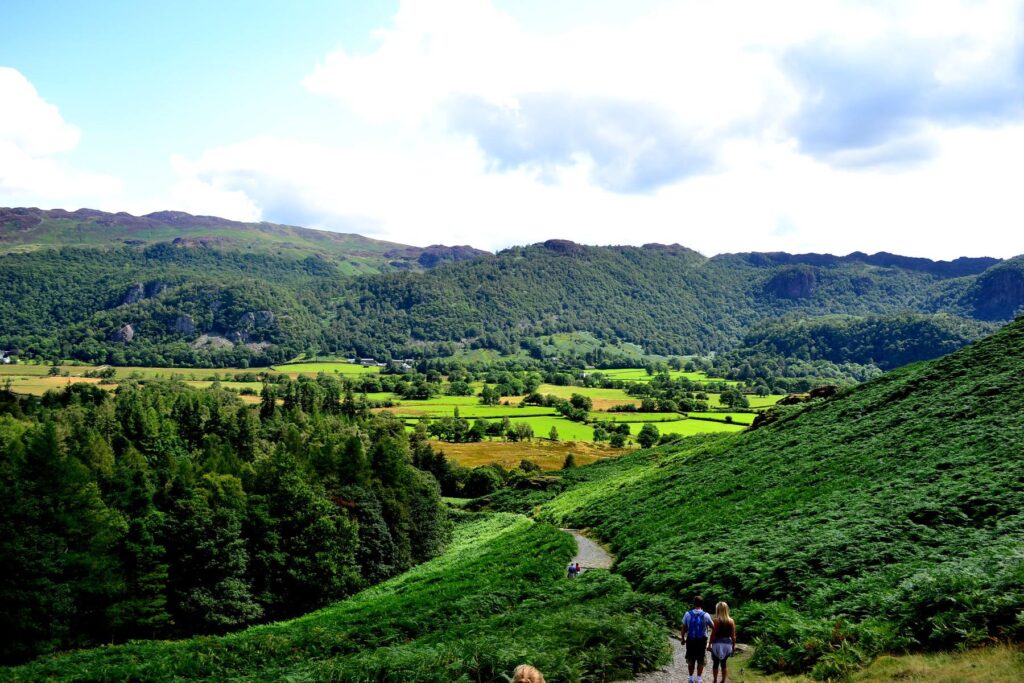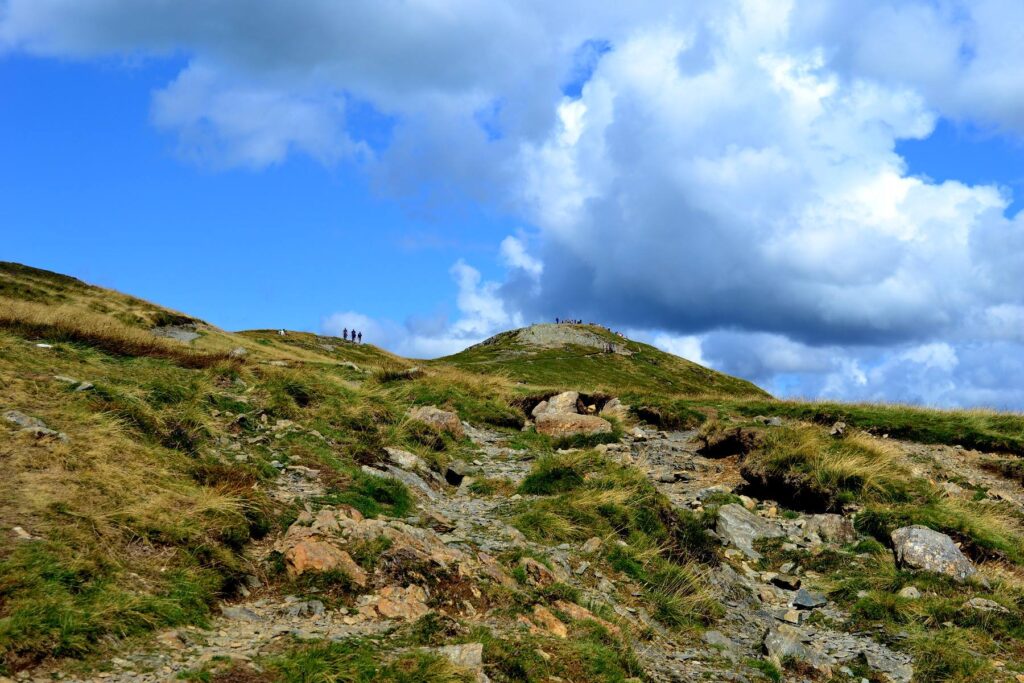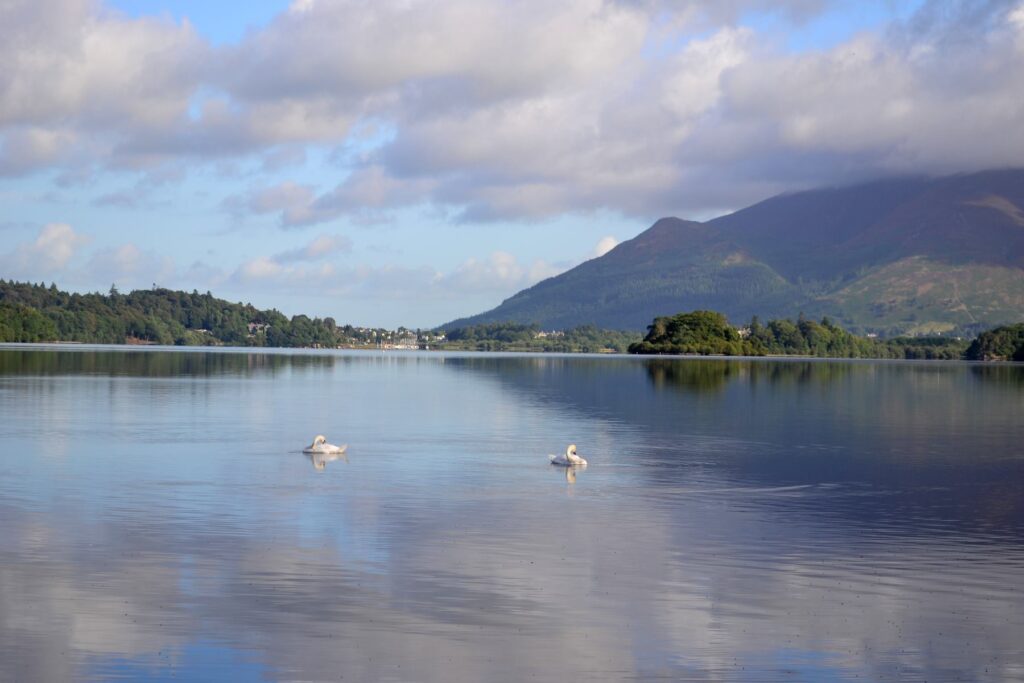 It taught me a big lesson – do not overestimate yourself. There are times when things may not go our ways. And that's just the way it is. Be realistic. If the main goal (i.e. walk the walk and not miss the train to London) was reached, then that was good enough. In fact, the journey, in many circumstances, is more important than the destination.
The trip became one of my most memorable trips of my life. In that half a day when I walked around the lake with an attempt at climbing Catbells peak, I walked a total of 14 miles or 22.4 kilometres.
I did attempt to take a selfie with my Nikon camera, and this photo will tell you why I should work on my skill a bit more.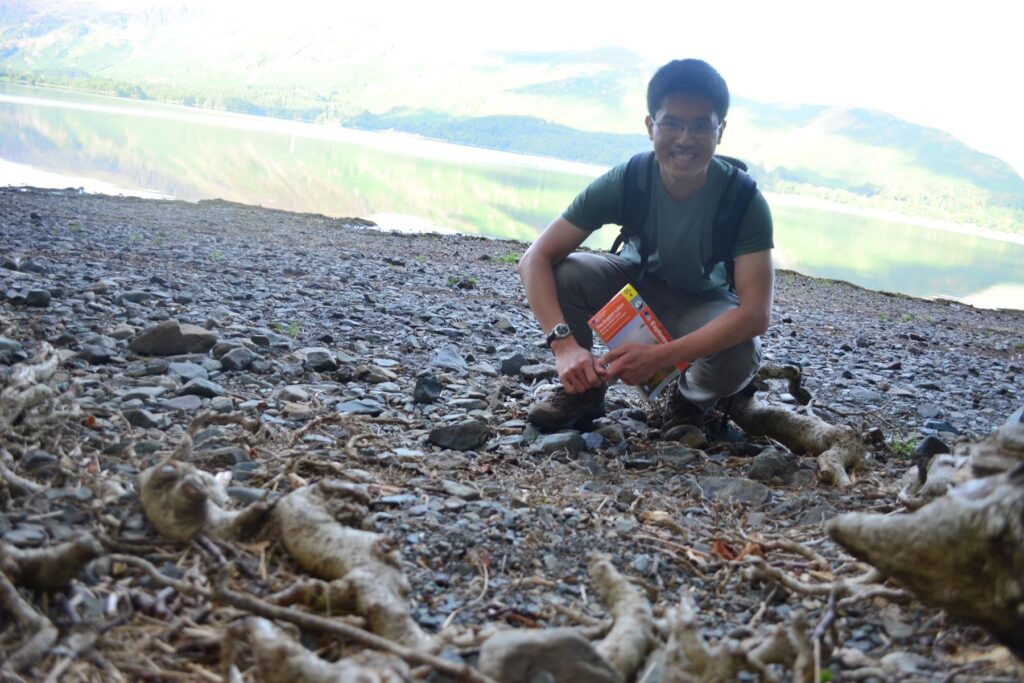 520 total views, 1 views today